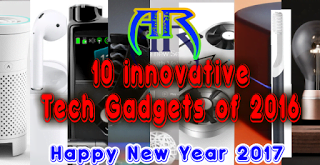 10 Cool Technology Related Invention Of 2016
The countdown for New Year celebration is started and we know that many of you are busy in planning and decorating,The year 2016 is a special year for technology related things like some cool gadgets,ideas and cool inventions.Innovative people worked hard to make our life simpler and each year brings us something new. In following,we present to you 10 innovative Tech gadgets of 2016 that are fresh and useful.

1.BrainBit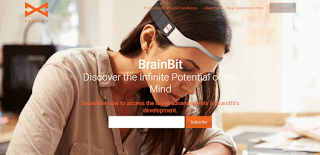 Source:-BrainBit Website
As you know FitBit is an activity trackers, wireless-enabled wearable technology devices that measure data such as the number of steps walked, heart rate, quality of sleep, steps climbed, and other personal metrics involved in fitness.Now here is an another and advanced device "BrainBit".
The BrainBit EEG headband is equipped with biosensors that digitize and amplify raw brain signals into concise inputs. Through continuous monitoring of their brain performance, BrainBit's wireless EEG headband allows users to optimize their cognitive fitness over time. Neurofeedback data composed of an individual's brain activity is captured and recorded by patent pending dry electrode technology. Inbound data is further analyzed on the backend by BrainBit's proprietary Cloud and SDK platform providing for robust and reliable neurofeedback data.
2.Flyte: Levitating Light by Simon Morris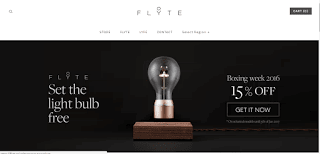 Source:-Flyte Website
FLYTE is a levitating light which hovers by magnetic levitation and is powered through the air. FLYTE requires no batteries and is powered through the air via induction.Designed in Sweden, the FLYTE base is made of quarter-sawn oak, ash and walnut wood finishes. FLYTE really looks good, feels good and last a long time as the company said.
Technical breakdown
Lifetime: 50 000 Hours.
Efficiency: 16Lm/W.
Max Brightness: 60 Lumens.
Power Adapter: 15 Volts US/EU/UK/AU Plug.
Global Voltage Compatible: 100 – 240V.
Usage: Indoor Use Only.
Weight of Base: 500 grams / 1.10 Pounds.
Base Dimensions: 126mm x 126mm x 30mm. 5.0inch x 5.0inch x 1.2inch.
Lightbulb Dimensions: 140mm x 70mm x 45mm.
Levitation height: 15mm-17mm
3.Medtronic MiniMed 670G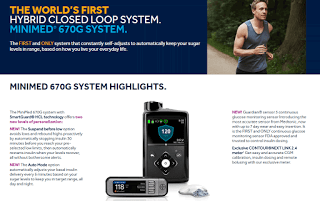 Source:-Medtronic Website
It is for people with diabetes to stay healthy, they must continually check their blood sugar and adjust it with insulin or snacks. Medtronic aims to render this tedious process obsolete with its MiniMed 670G, a.k.a. the "artificial pancreas," which has been in development for years but was only recently approved by the FDA. (It will be commercially available next year.)
4.AirSelfie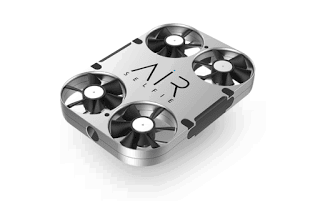 Source:-AirSelfie
AirSelfie is a revolutionary pocket-size flying camera that connects with your smartphone to let you take boundless HD photos of you, your friends, and your life from the sky. Its turbo fan propellers can thrust up to 20 meters in the air letting you capture wide, truly original photos and videos on your device. The anti-vibration shock absorber and 5 MP camera ensure the highest quality images. And its ultra-light 52g form that slips into a special phone cover and charger means you can keep AirSelfie on you at all times. Say hello to the future of selfies.
5.ZUtA Pocket Printer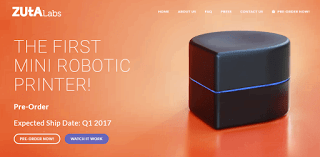 Source:-ZUta Labs Website
ZUtA Pocket Printer is a Robotic Printer.It is Equipped with a unique mechanical drive system, It has WiFi connectivity option for connecting to mobile devices and a battery that provides a full hour of printing, this little printer is not limited to standard paper sizes. Zuta Pocket Printer is about 4 inches (10.2 centimeters) wide and long and 3 inches (7.5 cm) high, and weighs about 12 ounces (350 grams). It can connect wirelessly to smartphones, tablets, laptops and PCs via Wi-Fi, and is supported by Android, iOS, OS X and Windows. A free app from the company lets you use the printer via a mobile device; a laptop or PC can also select the printer for use just like any other wirelessly connected printer.
You can Pre-order ZUtA Pocket Printer from their official Website here

6.Nike Hyperadapt 1.0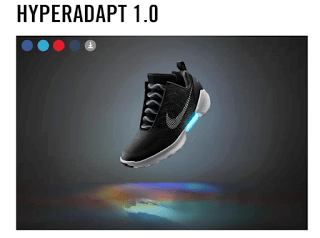 Source:-Nike Official Blog

The Nike HyperAdapt 1.0 is the first performance vehicle for Nike's latest technological breakthrough, adaptive lacing. The shoe translates deep research in digital, electrical and mechanical engineering into a product designed for movement.
The power-lacing shoes essentially allow users to adjust the fitting of the shoe by just pressing buttons, located on the side.When wearers press a button near the tongue, the HyperAdapt 1.0s automatically tighten and loosen around their foot.In terms of colour options, the shoes will be available in Black/ White-Blue Lagoon and Metallic Silver/ Black-White variants.
7.Hello Sense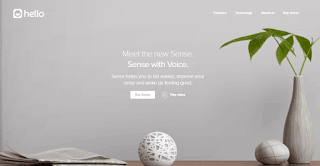 Source:- Hello Sense

Hello Sense could gauge the temperature, humidity, light and even air quality in your bedroom to help you engineer a perfect sleep environment. Sense is packed with sensors that monitor the conditions in your bedroom, giving you unparalleled insight into how your environment affects your sleep.it could also monitor your sleep cycles and wake you.all with simple voice commands.
Visit Hello Sence's website for more information and to buy it
8.Quip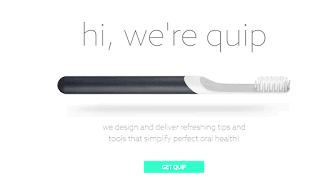 Source:-Get Quip
Quip is a simple, affordable, battery-­powered toothbrush that works like its counterparts from Oral-B and ­Sonicare.It is having a two-­minute timer thet vibrates every 30 seconds for reminding users to switch ­positions.
Visit quip website for more information and to buy it


9.Wynd
Wynd is a portable air ­filter.Wynd monitors and cleans the air as needed. It's portable, so you can breathe easy wherever you go. It will be of roughly the size of a water ­bottle,that creates a clean climate bubble by sucking up pollutants in your immediate vicinity, including ones that can contribute to cancer and heart disease.
Visit Wynd website for more information and to Pre-order it
10.Apple Airpods
AirPods will change the way you use headphones. Whenever you pull your AirPods out of the charging case, they instantly turn on and connect to your iPhone, Apple Watch, iPad, or Mac.Audio automatically plays as soon as you put them in your ears and pauses when you take them out. To adjust the volume, change the song, make a call, or even get directions, just double-tap to activate Siri.Apple's .AirPods have microphones and It also can detect when they're in your ears.allowing you to automatically pause music,It makes things very easy that There are no need to dig through settings menus it will be automatically connected.
Also Read:-
This is a list of
10 Innovative Tech Gadgets of 2016
but there are many more and you can easily find them on the net and some of them are also easily available to buy and use.Just go to the official websites of these products,read about it and order them if available,There are also some upcoming gadgets which can be pre-ordered through the related website.Year 2016 was very good for tehnology and We hope that the next year will be even better for tech related inventions.
Countdown Starts …
Happy New Year…