4 Eco-Friendly Inventions to Save Earth from becoming garbage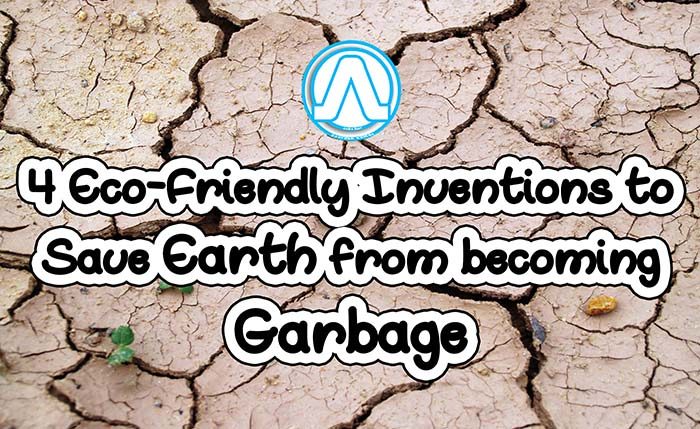 We are living in a tech. savvy world. Where a new technology, Gadgets, Robots, Instruments, Cars, Bikes, Smartphones, Jets, Fabrics,  foods and Movies introducing on daily basis.These daily new innovations are known as very important things to make our life easier, Yes easier.
But I want to say one thing that I felt in the previous days "Maybe we are more worrying about things that make life easier compared to the "things to reduce pollution and garbage and save the environment and our Earth".

Maybe we are thinking that- "Migrating to another planet will be easier than saving our earth".
I know that many of the organization, Government, and Companies are working in this field, but what about others? Are they are from another planet?
No, They are not. They are also from the same planet, but maybe they are ignoring these warning sign which is coming from Climate changes, increasing Water level, Earth-quick and other time to time disasters. Because they are thinking that they will be not alive until the end of this earth, so why we worry about that.Yes, you are right you will not alive till then but then why you are earning, Saving, Making Home, Doing invention, or providing the best education for your Child?
Future planning? Then why you are not thinking about a better and pollution free future of Our earth? We have to understand one important thing that "If we will not alive, then someone else will be from our family".And I am damn sure that they will blame us for our mistakes and careless nature.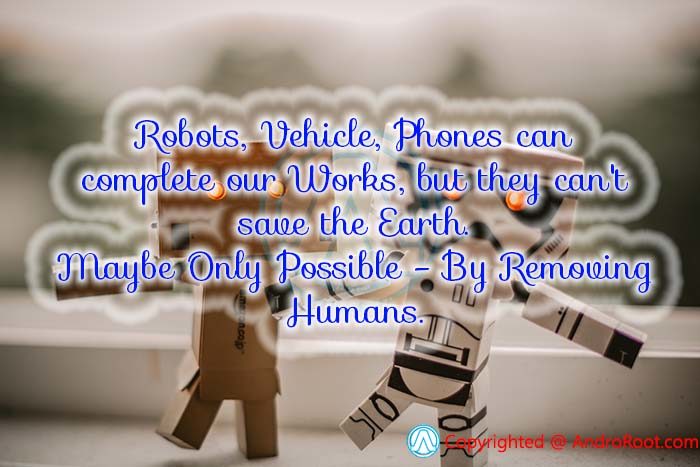 So after thinking about this very sensitive matter, I want to start a new thing at My own blog We Observed Here. We are creating a new category Eco-Friendly here, and we will find and promote all the Eco- Friendly Inventions, Technology, and Research work through our Posts and Social Profiles.
You May Also Like:- 10 Inventive tech gadgets of 2016
10 Cool Technology Related Invention Of 2015
So Today in this post I am introducing
4 Eco-Friendly Inventions to Save Earth from becoming garbage
In this list of first four Eco- friendly inventions, i am going to introduce 4 latest Inventions that will help us to recycle and reuse the garbage in the better way.So first Eco-Friendly invention is:-
1. Solar-Powered Filter That can Destroys Plastics in Water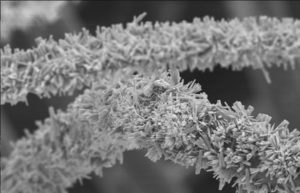 Yes, you have read right.A solar Powered Filter that can destroy Plastic in Water.And this Technology is Developed by a team from KTH Royal Institute of Technology, This Amazing and Eco-Friendly system is able to capture and break down plastic micro-particles. And This latest system could help us to reduce the amount of waste entering the oceans.
Solar Powered Filter system membrane is made up of an array of nanoscale wires, covered in a semiconductor material. As the filter captures the micro-particles of floating plastic, the semiconductor material uses harvested solar radiation to speed the natural photo-catalytic oxidation process and break down the plastics.
The Team from KTH Royal Institute of Technology plans to test the filter in household wastewater pipes and wastewater treatment plants.
Benefits:-
This Eco-Friendly Filter can Reduce the Water Pollution.
Good Eco-Friendly Invention that will help us to clean The Oceans.
Water treatment.
Solar Powered so no extra pollution.
You can read about this new invention from KTH Website.
2. NEWgenerator Turns Sewage to Power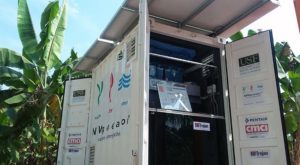 Yes, Again you have read right.The NEWgenerator system is developed by the team from the University of South Florida. NEWgenerator system can recover energy, clean water, and fertilizer from sewage.This New Eco-Friendly System can be attached to existing toilet blocks to process sewage waste into three usable resources – energy, clean water, and fertilizer.
As human waste or sewage moves through the system, it is first fed into a bioreactor that breaks down the solids to produce methane for heating or electricity production. The liquid waste is passed through a fine-pore filter, which removes any remaining solid particles, and then treated with chlorine to produce water safe for crops or toilet flushes. At the end of the process, the solid waste can be recovered for fertilizer.
Government-installed Community Ablution Blocks (CABs) contain toilets, showers, and sinks. The NEWgenerator allows them to operate without being connected to the sewage system.
Benefits:-
 Energy, clean water, and fertilizer from sewage.
Mostly works on Chemical Process.
No Extra Pollution from the system.
Wastewater Treatment and Recycle.
Read More about this New Eco-Friendly Invention from Here:-USF News
3. Fully Degradable Plastic from Organic Waste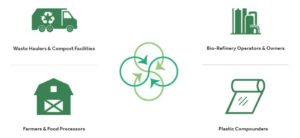 As you know that the Government is badly trying to force people to not use plastic bags but they are horribly failed because there is no alternative to these Plastics. So this new invention will be very helpful to our Earth, Oceans, Animals, Environment, humans and our governments as well.The Full Cycle Bio-plastics company is behind this new and must needed Eco-Friendly Invention. And the Company also promises to deliver fully biodegradable plastic from organic waste.
The Full Cycle Bio-Plastic company is the first Company to make biodegradable plastic using affordable, readily available organic waste. The material of this fully Degradable Plastic will be of Polyhydroxyalkanoate (PHA), and PHA is fully degradable, and could even serve as safe food for ocean fish if it finds its way into the ocean.
According to the team of The Full Cycle Bio-plastics company, these bioplastics could be used for an array of items, including water bottles, utensils, and bags.
Benefits:-
This new Eco-Friendly invention will Reduce the Air and Water Pollution.
Good for Ocean Animals and Plants.
Degradable Plastics for Our daily use.
Serve as safe food for ocean fish.
Read More Here:- The Full Cycle Bio-plastics company
4. Storm Board Shelter Made from Waste Plastics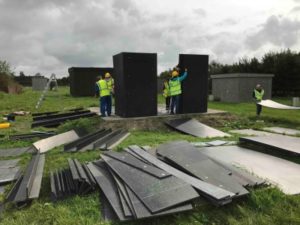 The flat-pack Storm Board emergency storm shelter is Developed by Protomax. And the Eco-Friendly Shelter is made from recycled plastic.According to the Protomax team, the flat-pack Storm Board emergency storm shelter's panels could even be created onboard a ship as it removes plastic from the sea.
The flat-pack Storm Board emergency storm shelter is mainly Designed for people whose homes have been destroyed in natural disasters, the Storm Board shelter is made from waste plastics—including the type that finds its way into oceans. The flat-pack shelter can be assembled quickly, with each unit measuring, and offering more security and insulation than a standard fabric tent. So The flat-pack Storm Board emergency storm shelter is one of the best Eco-Friendly inventions that will reduce the pollution of Oceans plus it will also reduce the need for wood and other materials.
Benefits:-
Will reduce the need for Wood in the building.
Recycle of Plastic waste.
Good for Oceans.
Will reduce the Ocean + Water Pollution.
Good for water+Soil Treatment.
Read More:- Protomax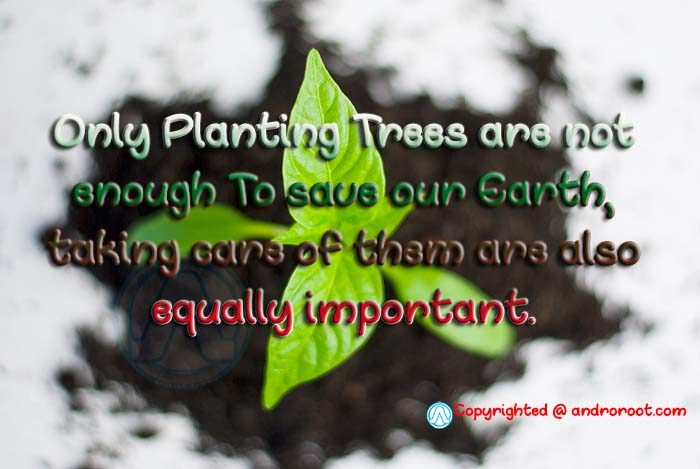 At Last, I want to Thanks
Protomax
The Full Cycle Bio-plastics company
University of South Florida
KTH Royal Institute of Technology
For Your Work and effort.
You may Also Like:- USB Powered Gadgets for This Summer
Life-Saving Tips To Prevent Digital Eye Strain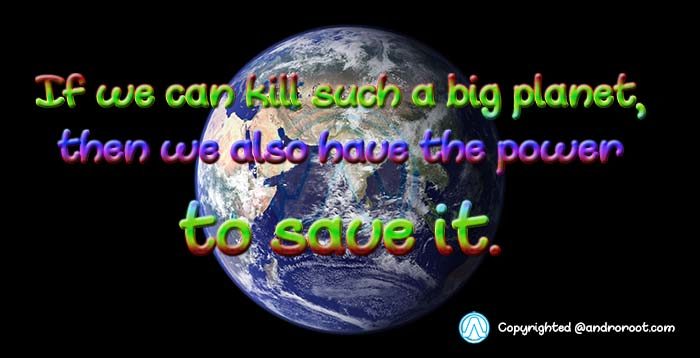 So again we have started something new at We Observed and there is first 4 Eco-Friendly Invention to Save the earth from Becoming Garbage under the category  Eco-Friendly. We will soon add more posts, Research works, and technology on our blog. Till then enjoy your life. But Don't Forget that Our Planet Earth is dying day by day and we "All Humans" are responsible for this situation.Still, we have time to change this horrible situation we just have to think, start and change our habits and way to live. That's It. Thank you For Reading guys. If you Like our post then please Share our post and also your views.