First of All, Happy Diwali Guys! YouTube is one top-notch prioritize platform of Google. And it is being watched by billions of people daily. Nevertheless, the YouTube platform is lacking some basic features suchlike downloading videos, listening to music in the background while in use, and watching popup videos and more. That's why we are here with 5 Top YouTube Alternative Apps just for you.
List of 5 Top YouTube Alternative Apps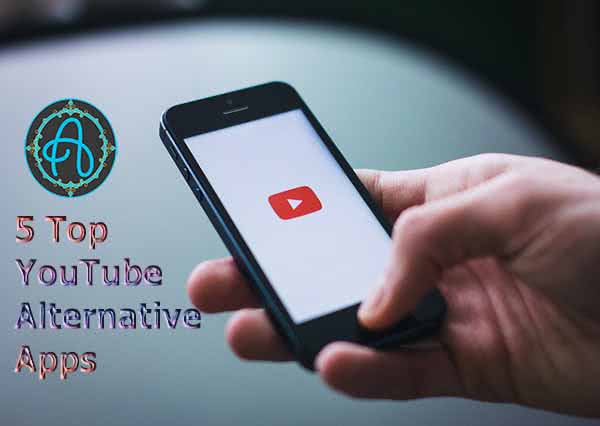 OG YouTube
The OG YouTube app looks very familiar to YouTube, it is the present moded version of the YouTube app. this app have some fascinating basic features suchlike popup video: the video normally shows up in a small popup window and grant you the ability to stream or accessing other web pages.
Why it is one of the 5 Top YouTube Alternative Apps
Download: you have the ability to download any YouTube video using the app at any kind of existing resolution.
Background Play: this is an amusing feature most especially for music lovers, it enables a you to play music in the background.
Advertisement: this app do not display advertisement.
iTube
iTube is mainly for those who loves music. However, you still have the ability of watching video using the app. Moreover, the platform is somewhat having a bad interface. So watching video with it is not that strictly preferable.
Another interesting fact is that, it load the YouTube playlist, it also enables loading lyrics for the song that is playing. Although, it is only well-known songs lyrics that's loads up. And it also come with an option for timer which is absolutely useful at night before going to bed.
This iTube application do not contain any YouTube advertisement. Nevertheless, the application has an in-app advertisement. The in-app advertisement is sometimes annoying when its displayed.
Also Check: Best 5 Email Encrypting Tools
Honor Magic 2 Price and Specification: Launched Yesterday
TubeMate
TubeMate is a well known app and most people choose this first among All the other YouTube Alternative Apps. The TubeMate application only have a slight difference from other apps, where by it has the ability to view the mobile web version of the YouTube webpage.
Downloading videos is the main purpose of the TubeMate application. It has an excellent downloading ability, it gives ypu the previllage to download numerous video at a spot without having any problem. While downloading, you can pause and resume the download that is pretty excellent. Moreover, you can also desire to stream the video alongside a wide range of resolutions which you will find available.
TubeMate has the capabilities to load other webpages as well. Therefore it has the ability to work as a multiple webpage video downloader. Webpages suchlike Facebook, YouTube, Dailymotion, Metacafe, Vimeo, etc. Can be loaded using TubeMate.
iYTBP
This is one of the best YouTube alternative app. This app has the same functionalities, like the YouTube red. The app does not contain advertisement, it has a very smooth process during background play. And it flow perfectly almost like the YouTube red.  Moreover, the iYTBP has to do by installation.
How to Install the iYTBP
Installation for none rooted devices, moded version of YouTube and MicroG for YouTube must be installed. This two is necessary and it is required for signing in.
After downloading the app, install the MicroG for YouTube followed by the YouTube APK. Open the application, you will be required to sign in. It's good to also support your favorite YouTubers as well.
NewPipe
NewPipe is also another pretty app and it is last in this list of YouTube Alternative Apps. There are other pretty YouTube alternative app, like the OG YouTube, GB YouTube and more. But there are not pretty much excellent compared to this app. NewPipe has fascinating features: it allows you to play video in the background, having a closer look at the YouTube official application, it doesn't support playing video in the background which is  somewhat annoying.
However, there is numerous method you can use to do this YouTube trick but it not all that work correctly and accurate as the New pipe.
With this app, you have the ability to play a video in the background with just one click.
New pipe enables playing YouTube video in popup mode. This is what makes the New pipe application different from other apps.
The  NewPipe app has downloading capabilities, you can download any kind of YouTube video. And the YouTube video will be saved in your gallery and it doesn't fail when downloading.
All other apps do have the problem when playing video in popup mode. The app will get stuck and stop running and displaying a popup error message on the screen "Unfortunately stopped". This app works absolutely perfect and accurate when playing video in the pop-up mode.
You May Also Like: What Is XAPK and How To Install XAPK on Android
How to Remove GRUB Permanently from a Computer
That's it guys for today. We hope you will try one of these for sure today because, As you know, Youtube is also a place where you can get all the solution easily, From Cooking to making robots, Everything is available there, so Try these apps and you will be amazed. Keep Visiting. And Wish all of you
"Happy Diwali"