Hello Friends, We are back with another tutorial to update SU binary manually. It happens many time that After Rooting Your Android Smartphone the App 'Superuser'  requests for SU binary update, It also gives two methods to update SU binary First 0ne is Normal and Second one is Using TWRP Recovery. Some time both methods works but if you are a quite unlucky one or maybe both will not work.So I am here with all the methods to Update SU Binary.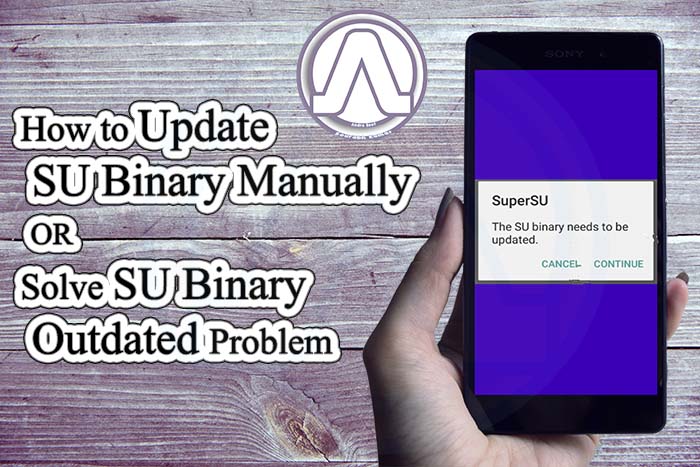 What is Superuser or SU?
Let's start with Superuser, Superuser or su is a very powerful term in Linux. It gives the super and powerful permission to a Linux user to access and modify or making changes in the root directory of the System OS.In Linux OS we use "su" in the terminal for root permission but in android, there are some Root Managing apps which will make things more easy for the users.There is terminal emulator is also available for Android and some of the most popular Linux commands works in it.you can easily find one in google play store for free.
"Well, I also faced this problem when I was working and using Intex Aqua Power.I rooted my Intex Aqua Power after many unsuccessful attempts but after rooting, When I opened Superuser app it showed me a message to update SU binary and after that, I downloaded a flashable zip of supersu.zip because I have TWRP … And when I choose to update via TWRP/CWM recovery, my phone reboots into recovery and does nothing else. Luckily I was aware of the tricks and all the methods so I solved the " SU Binary Outdated" problem with one of the following methods and today I am going to share with you all the methods to Update the Outdated SU Binary Manually."
How to Update SU binary Manually or solve SU Binary Outdated Problem
Here are 4 Methods to Update SU Binary Manually or Solve SU binary Outdated Problem:-
Automatic or Normal Method
Using Custom Recovery
Without Custom Recovery Using Flash Gordon
With Computer Using ADB and Fastboot
After listing all the methods, now I am going to explain all the methods One-By-One.
Method 1) Automatic or Normal Method to Update SU binary
Method 2) Update SU binary Manually Using Custom Recovery
Method 3) Update SU binary Manually Using Flash Gordon
Flash Gordon is an app which allows us to flash any flashable zip (except for Roms) without having a recovery installed.This method is very helpful for those smartphones which don't have Custom Recovery.In this app, you just have to point it to the zip you want to flash, (a kernel, a mod, a gapps package, a modem, a RIL, or a recovery…) and it will interpret the updater-script of this package and install its content just like a recovery would.
Method 4) Update SU binary Manually Using ADB and Fastboot
You may also like:- 6 Methods to Download Torrents Anonymously
The Ultimate YouTube URL Cheat Sheet
So in this post, We have talked about SuperUser, SU Binary and one more Common problem of Android " Update SU Binary Manually" and All Methods to " Update SU Binary Manually " or How to solve "SU binary outdated " issue.I Hope that this post will definitely help you to solve your Problem.If you Like Our Post, then please do Share it using the following Sharing buttons.You can share your views and problem related to Android with us using the Comment Section. Thank You, And Keep Visiting.