HTC launched its first blockchain-focussed smartphone – HTC Exodus 1. The  Exodus 1 has some new technology and features such as secure enclave, trusted UI, social key recovery, and more. The company has also developed its own cryptocurrency wallet called Zion. So in this article, we will talk about HTC Exodus 1 Specification and Price.
HTC Exodus 1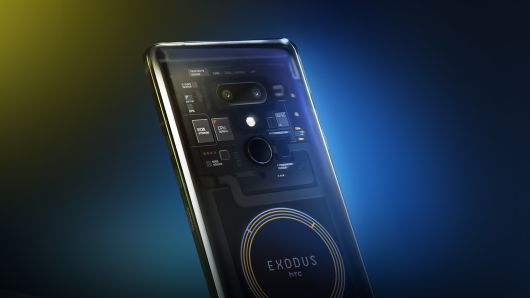 HTC Exodus 1 is a newly launched flagship blockchain-focused smartphone. The features of the Exodus 1 include a 6-inch display, Snapdragon 845 SoC, 6GB RAM, dual camera setups, and more. The Most concerned thing about this phone is that " There is no clarity on whether the Exodus 1 will arrive in the Indian market where the government is strict on cryptocurrency usage" . The smartphone is now available with early access for users As per the tweet from the company. The Company as shown below.
"Genesis Block. Exodus Phone. This is official early access release to the EXODUS 1. We are inviting a community of developers and enthusiasts to work with us to keep building security. Join us in rebuilding trust together, one phone at a time. Get your early access now!"  —  @HTC EXODUS
The Company HTC had announced the development of a customized smartphone for the emerging market of cryptocurrencies back in the month of May 2018. The Smartphone has many new cool features like secure enclave, trusted UI, social key recovery, and Zion cryptocurrency wallet. More details of HTC Exodus 1 Specification and Price is given below.
Also Check:
HTC Exodus 1 specifications
As per the summarized HTC Exodus 1 Specification, The smartphone sports a 6-inch QHD+ display with 18:9 aspect ratio. It is powered by the Qualcomm Snapdragon 845 SoC, paired with 6GB of RAM and 128GB of storage.
The single-SIM (Nano) Exodus 1 runs Android Oreo out of the box. The HTC Exodus 1 is having dual rear camera setup of 12-megapixel and 16-megapixel sensors. At the front side, there is also a dual camera setup with 8-megapixel sensors.
Connectivity options include in HTC Exodus 1 Specification, The Single sim Phone supports,  4G LTE, Wifi, Bluetooth, GPS, and more common connectivity options.  The smartphone gets power from a 3,500mAh battery with HTC Rapid Charger 3.0 fast charging support.  The smartphone also comes with an IP68 rating for dust and water resistance.
HTC Exodus 1 Cool Features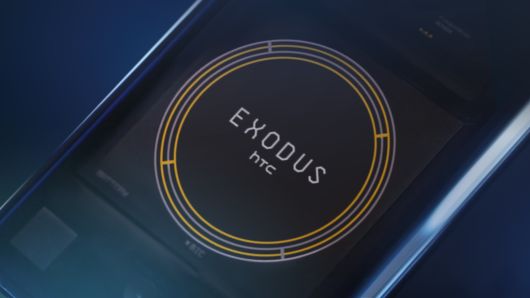 Now here are some of the cool features of the flagship blockchain-focused smartphone HTC Exodus 1 listed below.
The Smartphone has  HTC BoomSound Hi-Fi edition and HTC USonic with Active Noise Cancellation for all the Audio.
 It has  to make its new phone function as a hardware cryptocurrency wallet.  The Wallet will hold your private keys. Private keys are a line of code which is only known to the owner of the cryptocurrency.
Secure Enclave: It is a separate area on the phone's chip. That kept private things separate from the Android OS.  Secure Enclave runs on — that uses technology made by SoftBank's Arm Holdings to keep a customer's cryptocurrency safe.
HTC Exodus 1 also comes with a "Social Key Recovery" function that lets a user regain access to their funds if they lose their private key via a select number of trusted contacts.
Also Check:
HTC Exodus 1 Price in India
The Company HTC has priced the  Exodus 1 in Ethereum and Bitcoin. You can pre-order HTC Exodus 1  using either of these two coins, at a price of 0.15 Bitcoins or 4.78 Ethereum tokens. After quick conversion, The HTC Exodus 1 is roughly set to $960. Now again a quick conversion The HTC Exodus 1 Price in India is expected near Rs. 75,000. 
But as you know the Price will go Up and Down, due to the rate changes of cryptocurrencies. The Phone is expected to be shipped in the month of December. But as we said earlier it is not fixed that the phone will arrive in India. So wait and watch what is happening with this unique phone. Thank You for Your Time and Keep Visiting.