Everything about Test Sensors and Way of Choosing the Right Test Sensors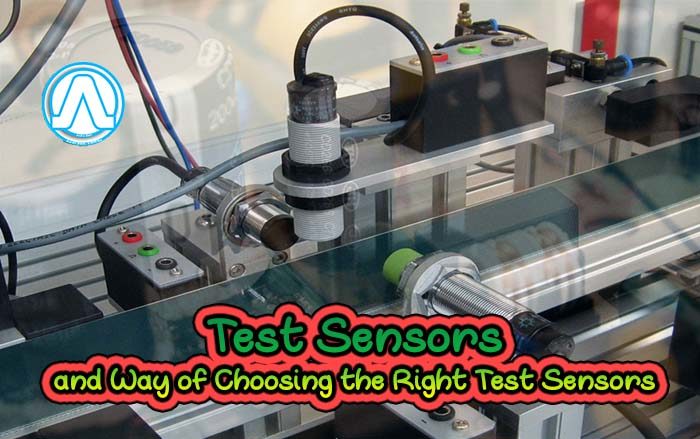 Test Sensors are electrical and electronic components and I Personally want to introduce them as the real hidden spy in machines due to their unbelievable spy work.Test sensors are some special type of sensors which detects a stimulus (motion, pressure, temperature, etc.) and outputs an electronic signal. In the case of test sensors, the output will give detail about the condition, Working, temperature, motion, pressure, Leakage etc.In simple words, Test Sensors keeps eyes on the other components and their working.So If something strange happens, then it will quickly inform the operator, and thus danger can be avoided.By reading this article till now, you may have understood that Choosing the Right Test Sensors is very important.Because if something failed in the process of working then it will affect the entire Business and many lives.
That's why Test sensors are crucial for companies also, to be able to find out if their components are functioning properly. Therefore, it is imperative that the test sensors which are being used are must have to be of the highest quality, that is currently available. You might be in charge of a business that is in need of some test sensors. However, you are not sure where you should acquire them. If this is the case, there are a few things you need to be aware of, so that your search is much easier.
So here we present three very important question and their answers.Just ask yourself before Choosing the test sensor and you will definitely find the right way of Choosing the Right Test Sensors.
1. Is the test sensor currently being used by many major corporations?
Very large companies are not going to waste their time with anything less than the best when it comes to test sensors.Because if something fails in the process of working or any machine then it will affect the entire Business and many lives. You can find out a lot about the quality of a test sensor based on the companies that are relying on it every day. Find out which test sensors that some of the largest companies in your industry are using. If possible, contact representatives from these companies and find out why they chose to use that specific test sensor. You should also ask how long they have been using it. Ask these companies if there is an LED sensor they can recommend to you.
2. How long are the test sensors expected to last?
You need to get an estimate regarding the life expectancy of any test sensor that you are thinking about buying. Not all test sensors are made with the same amount of durability. Ideally, you want to avoid getting into a situation where you need to keep buying test sensors over and over again because the type you decided to go with is an inferior quality. Therefore, do a little research and determine how many times you will be able to use the test sensor before it will need to be replaced.
3. How accurate are the test sensors you are looking at?
The accuracy of test sensors is of the utmost importance. Having a test sensor give you information that is not accurate could cause a very big problem. Therefore, you need to stay away from test sensors that have a reputation for giving results that are not correct. You should also verify the return policy of the company you are buying the test sensors from. You should be able to easily get your money back if the test sensors do not live up to your expectations.
So before choosing any test sensor, think about it and do a good research about its durability, Accuracy, faced problems, Solutions, limits, requirements etc so that you get all the benefits of choosing the right test sensors.
You May Also Like:- Make An Ultrasonic Radar or USDAR
                                                               How To Make a Rover with Robotic Arm
Today in this post we have talked about Test Sensors There Needs and way of Choosing Right Test sensor for your work. Test Sensors are beneficial for companies and their heavy duty Machines. Because if something failed in the process of working then it will affect the entire Business.Here entire business stand for Owner, Workers, Customers, many lives and Companie's reputation.So Test sensors are very important components in the Machinery, Electronics, and in the electrical field. And Knowing about these hidden spy components are also equally important.That's why we have written this article.ThankYou for reading and please do share our post with your friends if you like it.